Motorcycles—
You Can't Put Anything Better Between Your Legs
Classic Thong
If you ride you know it. Motorcycles. Nothing beats them. Nothing, NOTHING, compares. Don't you just want to hop on this bike and ride away? What could be better? This design features a motorcycle drawing and "Motorcycles. You can't put anything better between your legs." In heavy black lettering.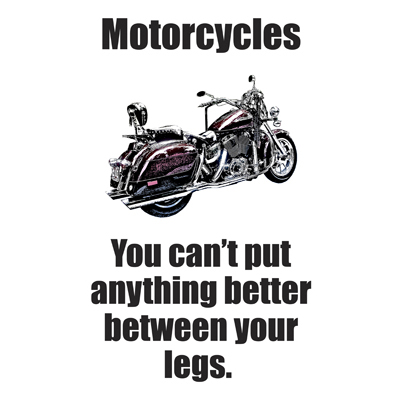 See More Items With This Design
Category: Motorcycle Merch
Linda Carruth is a freelance illustrator and designer who enjoys riding her motorcycle. Her professional work can be seen at lwwallace.com, but her motorcycle, humorous, and motivational designs are available at MadDashRiot.com, LinesByDesignBoutique.com, and at MadDashRocket.com.