If I Have To Explain It
You Wouldn't Understand
Women's Cap SleeveT-Shirt
If you had to explain why you love riding, what would you say? Say it with one of these items that depict an illustration of a cruiser style motorcycle, with a caption in chrome lettering that reads "If I have to explain it… you wouldn't understand." How true.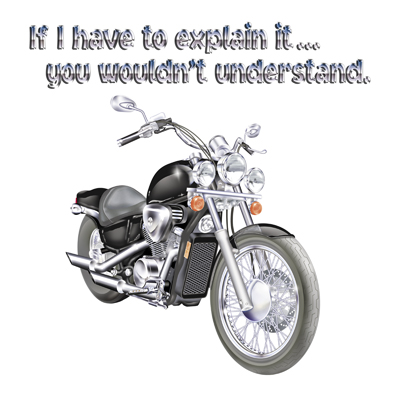 See More Items With This Design
Category: Motorcycle Merch
Linda Carruth is a freelance illustrator and designer who enjoys riding her motorcycle. Her professional work can be seen at lwwallace.com, but her motorcycle, humorous, and motivational designs are available at MadDashRiot.com, LinesByDesignBoutique.com, and at MadDashRocket.com.