Gas, Grass, or Ass?
Honey, I AM Riding FREE!
Women's T-Shirt
The old saying goes: "Gas, grass, or ass; nobody rides for free." Oh yeah? Not anymore, Buster. This gal rides for free, any old time she wants!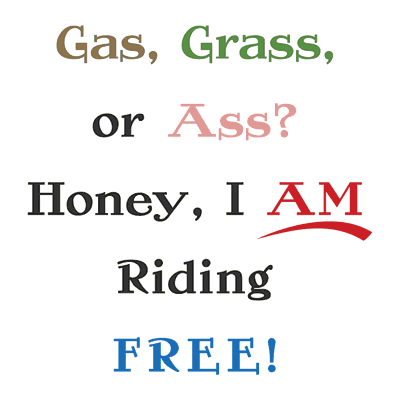 See More Items With This Design
Category: Motorcycle Merch
Linda Carruth is a freelance illustrator and designer who enjoys riding her motorcycle. Her professional work can be seen at lwwallace.com, but her motorcycle, humorous, and motivational designs are available at MadDashRiot.com, LinesByDesignBoutique.com, and at MadDashRocket.com.