Flames
Flames iPhone Case
Flames. It's the symbol of speed for hot rods and motorcycles. It's the image that conjures up the word hot. Hot cars, hot motorcycle, hot girls, hot guys. Add some flame flair to your everyday life with an iPhone (or Galaxy) phone case.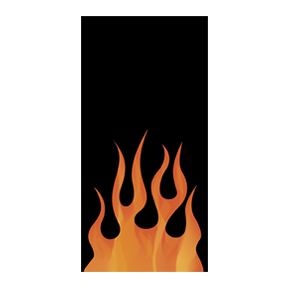 See More Items With This Design
Category: Motorcycle Merch
Linda Carruth is a freelance illustrator and designer who enjoys riding her motorcycle. Her professional work can be seen at lwwallace.com, but her motorcycle, humorous, and motivational designs are available at MadDashRiot.com, LinesByDesignBoutique.com, and at MadDashRocket.com.