A Woman's Place Is In The Saddle
Natural Tee
Now WE say where we belong. This design reads: "A Woman's Place is in the Saddle" in a quaint graphical layout. Wearing this design will leave no question as to where you stand!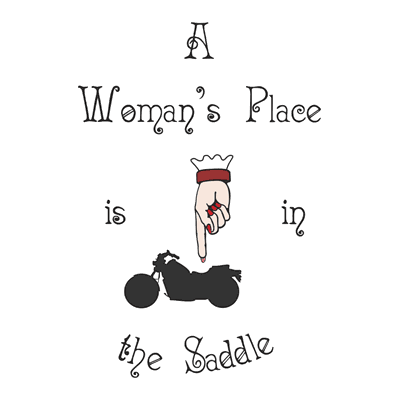 See More Items With This Design
Category: Motorcycle Merch
Linda Carruth is a freelance illustrator and designer who enjoys riding her motorcycle. Her professional work can be seen at lwwallace.com, but her motorcycle, humorous, and motivational designs are available at MadDashRiot.com, LinesByDesignBoutique.com, and at MadDashRocket.com.